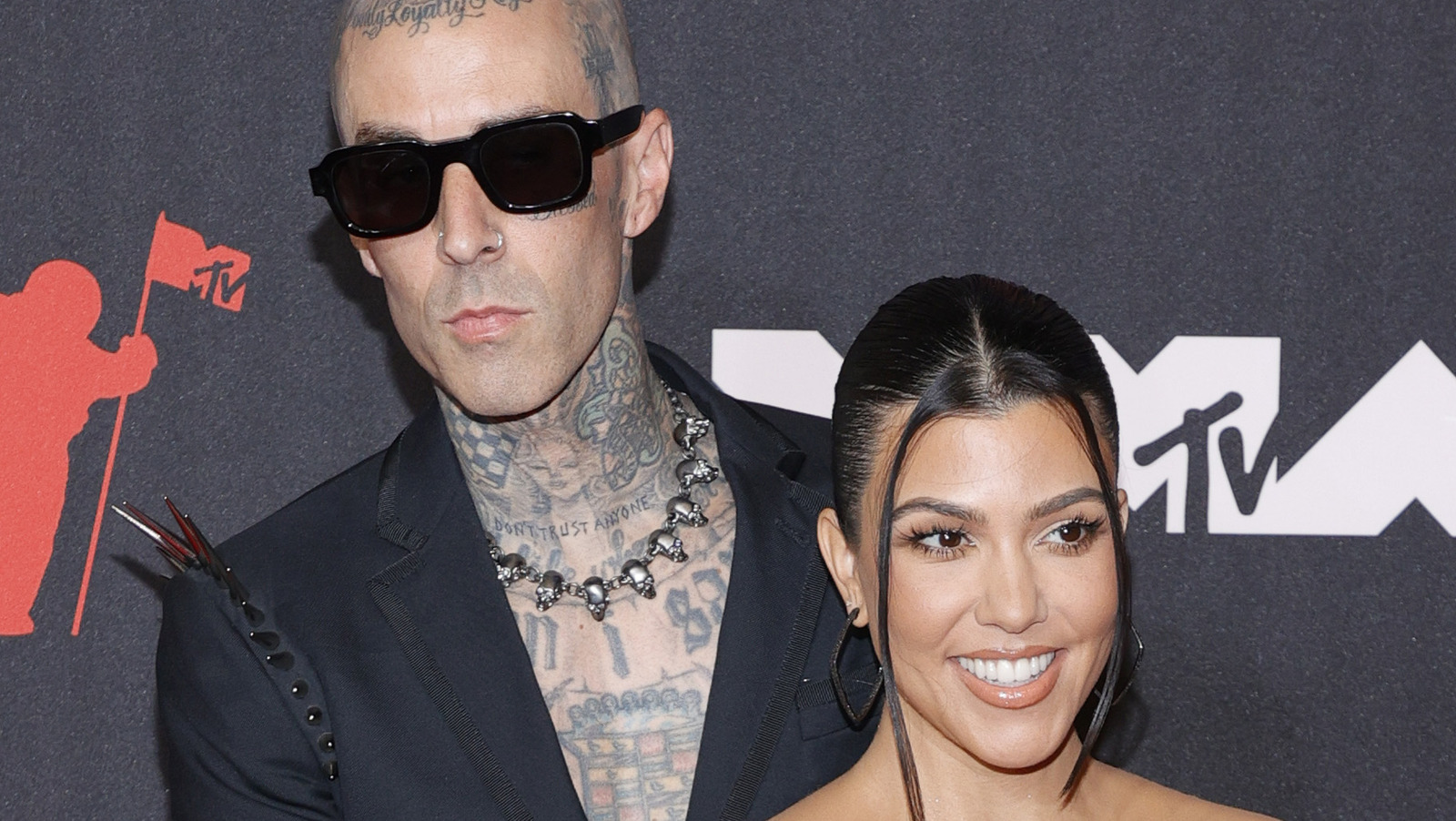 According to Us Weekly, Kourtney Kardashian and Travis Barker are in it for the long haul. The pair are totally head over heels in love with one another and in addition to planning a wedding, they reportedly also want to have a baby together. Kardashian already shares three children, Mason, Penelope, and Reign, with her ex-boyfriend Scott Disick. Meanwhile, Barker has two teenagers, Landon and Alabama, with his former wife, Shanna Moakler.
"They will have a baby together without any doubt, it's just a matter of when and how," a source told the magazine. "Ideally, Kourtney would like a natural birth. She's confident it won't be a problem because she's always been lucky to conceive naturally and has taken great care of herself physically. … Certainly though, she and Travis want to bring their own child into the picture, and if she can't conceive, they'll look at other alternatives." The insider went on to reveal that Barker is "a wonderful dad to his own two kids," and that he's "been so kind and gracious" to Kourtney's children as well.
Kardashian has been outspoken in the past about the possibility of having another child. She even admitted to Ellen DeGeneres that she froze some of her eggs just in case. However, it seems that only time will tell if she and Barker decide to add to their blended family.