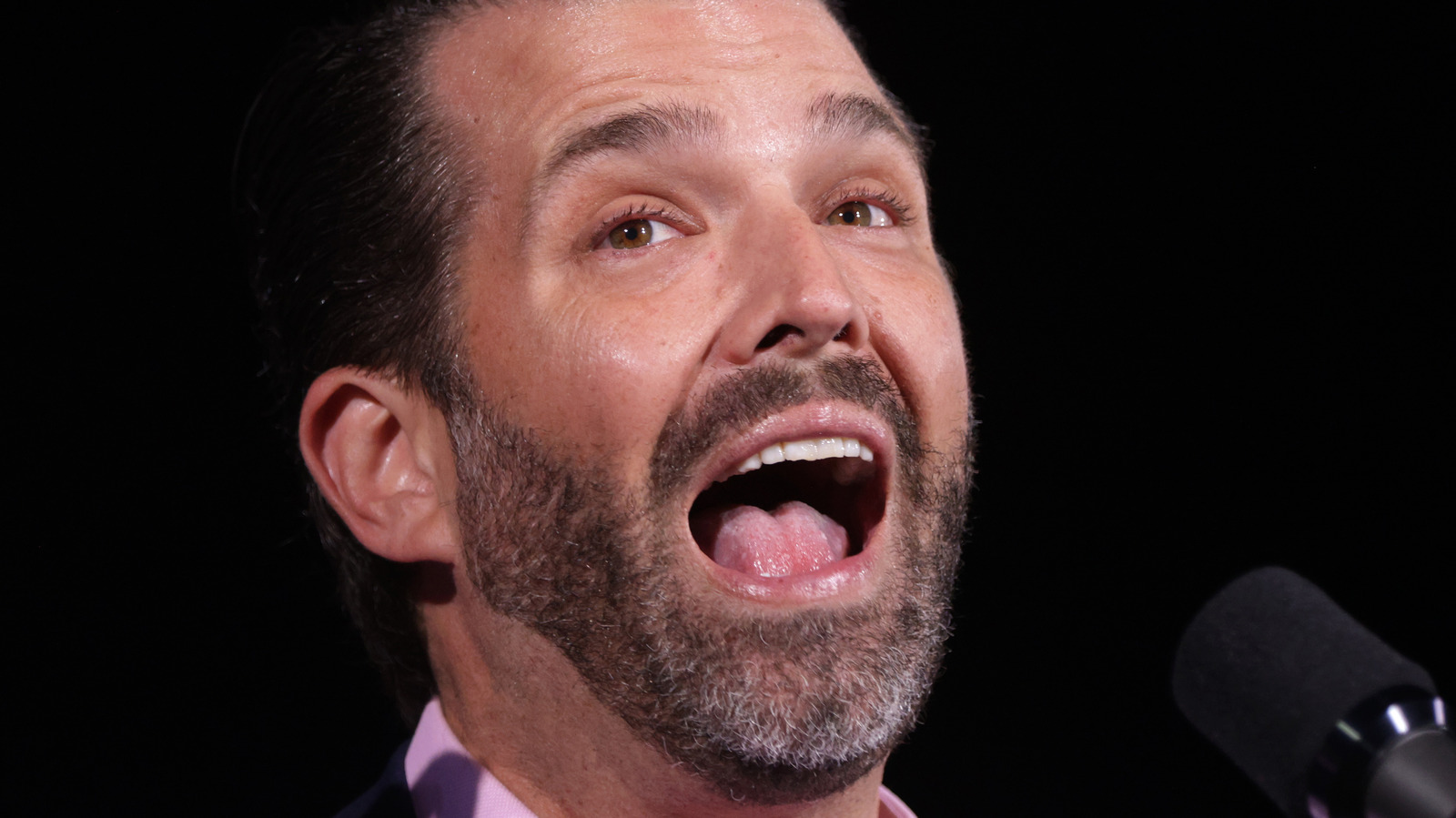 When Sebastian Gorka began calling Democratic policies socialist, Donald Trump Jr. chimed right in and made a false comparison between communism, socialism, and the capitalistic society we find in the United States.
"So I traveled with them there every summer, you know, six, eight weeks. I've waited in those bread lines," Don Jr. said of the time he spent with his grandparents in the 1980s (via HuffPost). "We're starting to see the empty shelves that I experienced then in communist Czechoslovakia in the '80s in America right now," Don Jr. said in response to Gorka calling the Democrats both radical and socialist.
What Don Jr. was specifically referring to were supply chain issues that are leading some stores across the country to have a shortage of items due to an overabundance of products still sitting on ships in U.S. harbors waiting to be unloaded, his remarks sent Twitter into a tizzy.