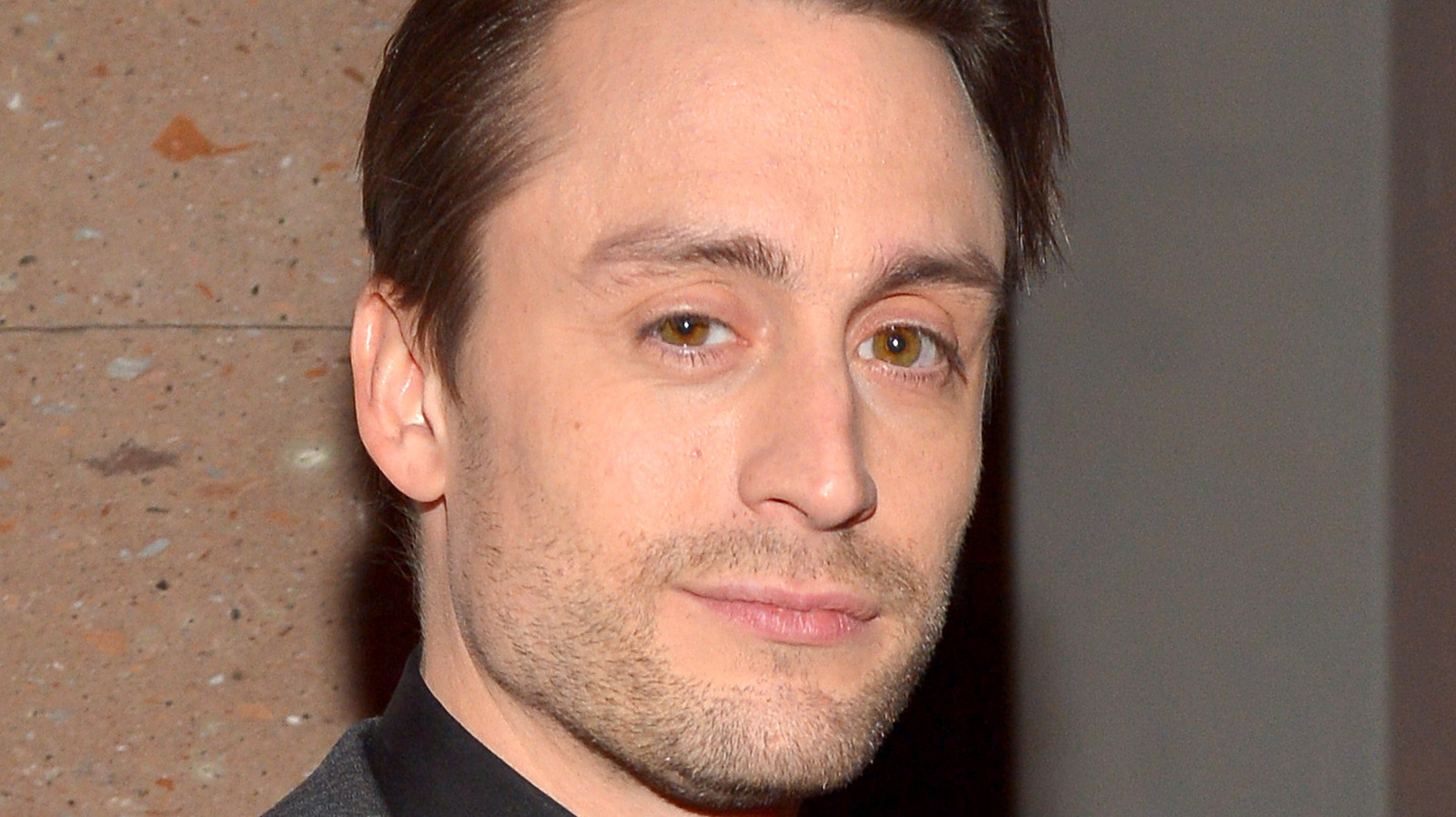 In reliably low-key fashion, Kieran Culkin met his wife, Jazz Charton, by chance, and the two hit it off immediately. In an interview with The Hollywood Reporter, the "Succession" star clarified that his wife is neither a former model nor a foley artist (someone who "[devises] and [records] the everyday sounds heard in films, television shows, and video games," per Berklee), as many articles have reported.
In fact, Charton was working in the music department of an ad agency when she ran into Culkin at a New York bar in 2012. The actor recalled: "I said, 'I'm Kieran. You have an English accent. What's your name?' She said, 'Jazz.' I said, 'J-A-Z-Z, like the music?' And she said, 'Yeah.' And I said, 'Well, that's f****** stupid.'" 
As Culkin told iNews, she was "this most beautiful girl," but Charton was with another man, whose seat Culkin took once he headed for the bathroom. "I asked if he was her boyfriend and when she said no, I asked if I could be her boyfriend," he recalled. "We've been together ever since." 
The happy couple tied the knot in 2013 "by the side of the road in Iowa" during a storm, as Charton described it on Instagram, and welcomed their second child, again with little fanfare, in August 2021.
When it was still just the three of them, the Culkin-Charton brood somehow managed to coexist in his one-bedroom East Village apartment — the same one Culkin had already lived in for 20 years. Clearly, this family has its priorities in order.