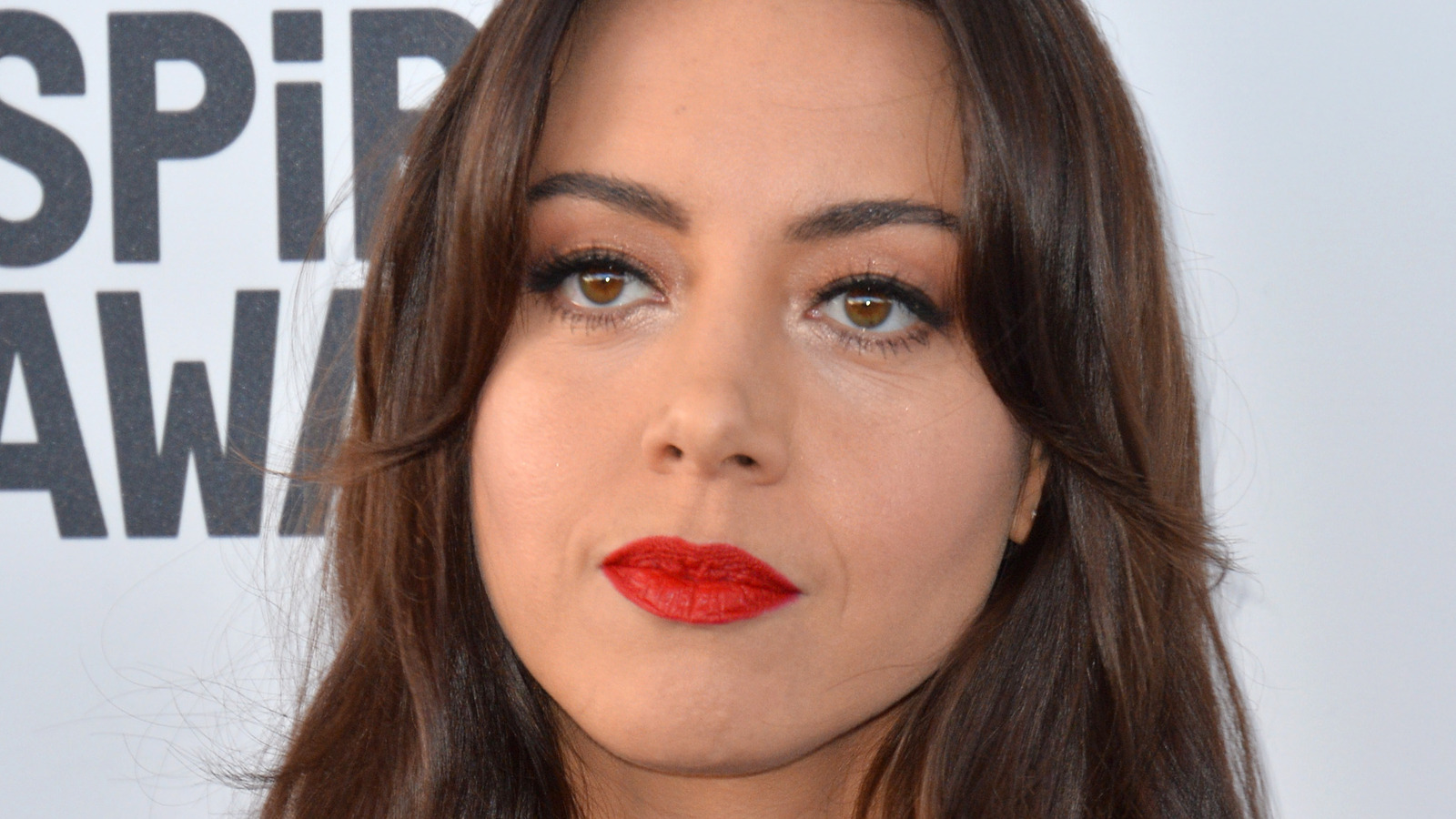 Plaza's first voice role came in the form of Eska in Nickelodeon's animated series "The Legend of Korra" (via Behind the Voice Actors). A supporting character in the show, Eska is the sister of her equally monotone twin brother Desna, voiced by Aaron Himelstein (via Avatar Wiki). She inhabits the role perfectly, surprising her foes with her water-bending skills and deadpan humor (via YouTube).
Following that, Plaza voiced the English dub of art student Sachiko Hirokoji in Studio Ghibli's "From Up on Poppy Hill," before taking on the role of Greek Council President in "Monsters University." But then came Plaza's major role in the Lifetime film "Grumpy Cat's Worst Christmas Ever," where she voiced the viral cat sensation Grumpy Cat otherwise known as Tardar Sauce (via Rolling Stone). "I just thought it would be really fun," Plaza told Parade about the role. "I remember as a kid watching Christmas movies on TV, and I just thought, why not try to be a part of that […] in the best possible way, as a famous cat."
After "Grumpy Cat," Plaza lent her voicing talents to characters in the likes of "Golan the Insatiable" as Dylan Beekler, "SpongeBob Squarepants" as Nocturna, "Crank Yankers" as Bernadette," "Calls" as Dr. Rachel Wheating," "Duncanville" as Nina, and "King Knight" as Pine Cone (via IMDb).