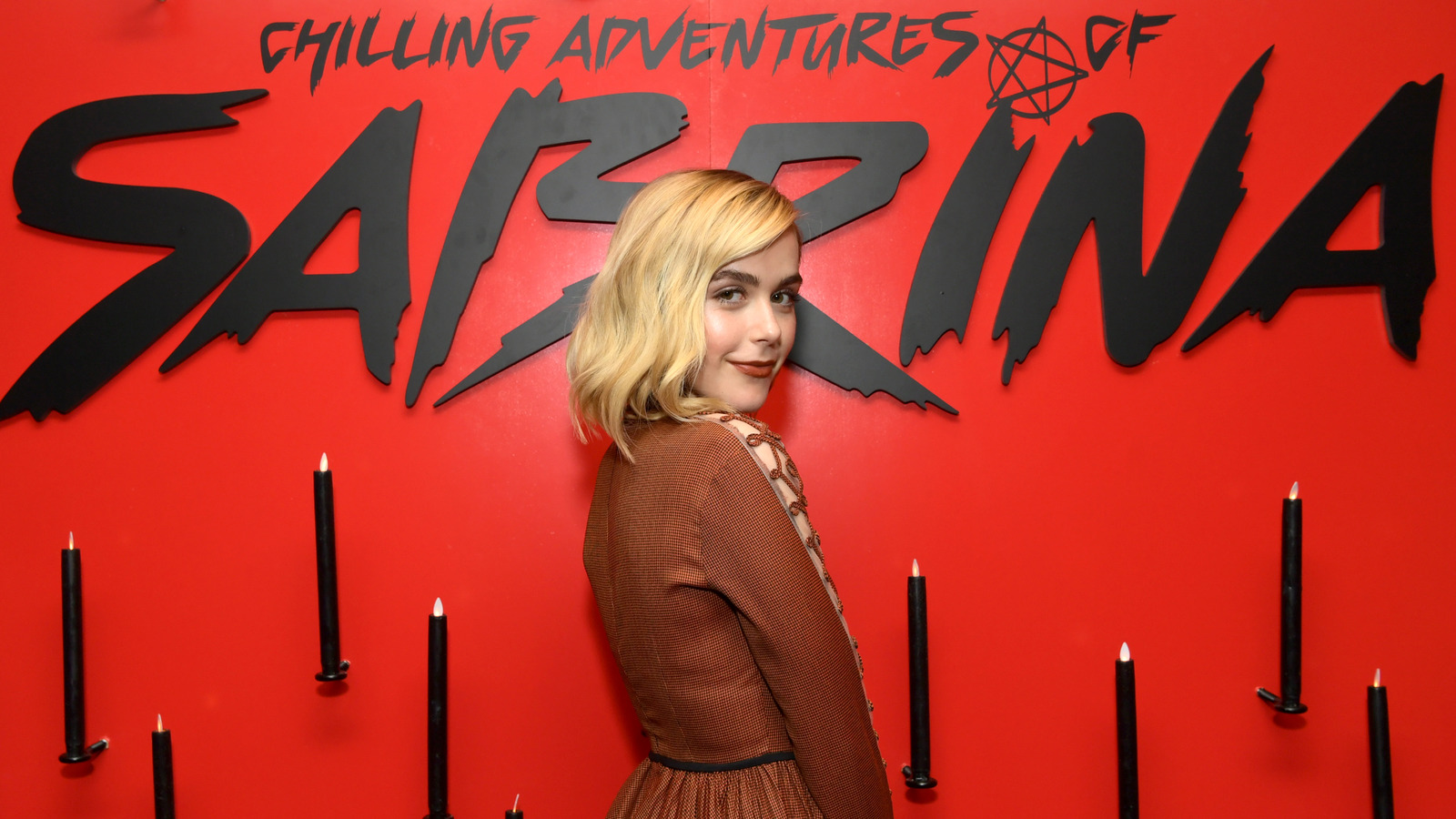 Although Kiernan Shipka was playing the most famous teenage witch in the world on "Chilling Adventures of Sabrina," her style was always undeniably chic with a retro twist. As it turns out, the lipstick her iconic character wore on the show probably wasn't one that most teenagers, or even grown adults, could comfortably afford. 
As makeup artist Brittany Cale revealed on TikTok, Christian Louboutin Very Prive, a deep berry shade, was used for Shipka's classic lip look. It retails for $90 on the brand's site, but it's slightly cheaper on eBay at $85.04 (it's typically around $98.88, though). 
Playing Sabrina clearly meant an awful lot to Shipka, who gushed to Inverse: "You get close to these characters and when I talk about Sabrina, I'm not talking about myself playing her, I'm talking about her." As the actor elaborated, "They become friends, confidants, and vehicles in which you express your emotions. To let go of that is hard, but it's also beautiful. I was forever grateful that I had Sabrina during two very big years of my life. She got me through." 
No word on whether the gorgeous costumes or high-end makeup products helped Shipka get into character to play the stunning sorceress, but we can presume they worked a certain amount of magic on her.