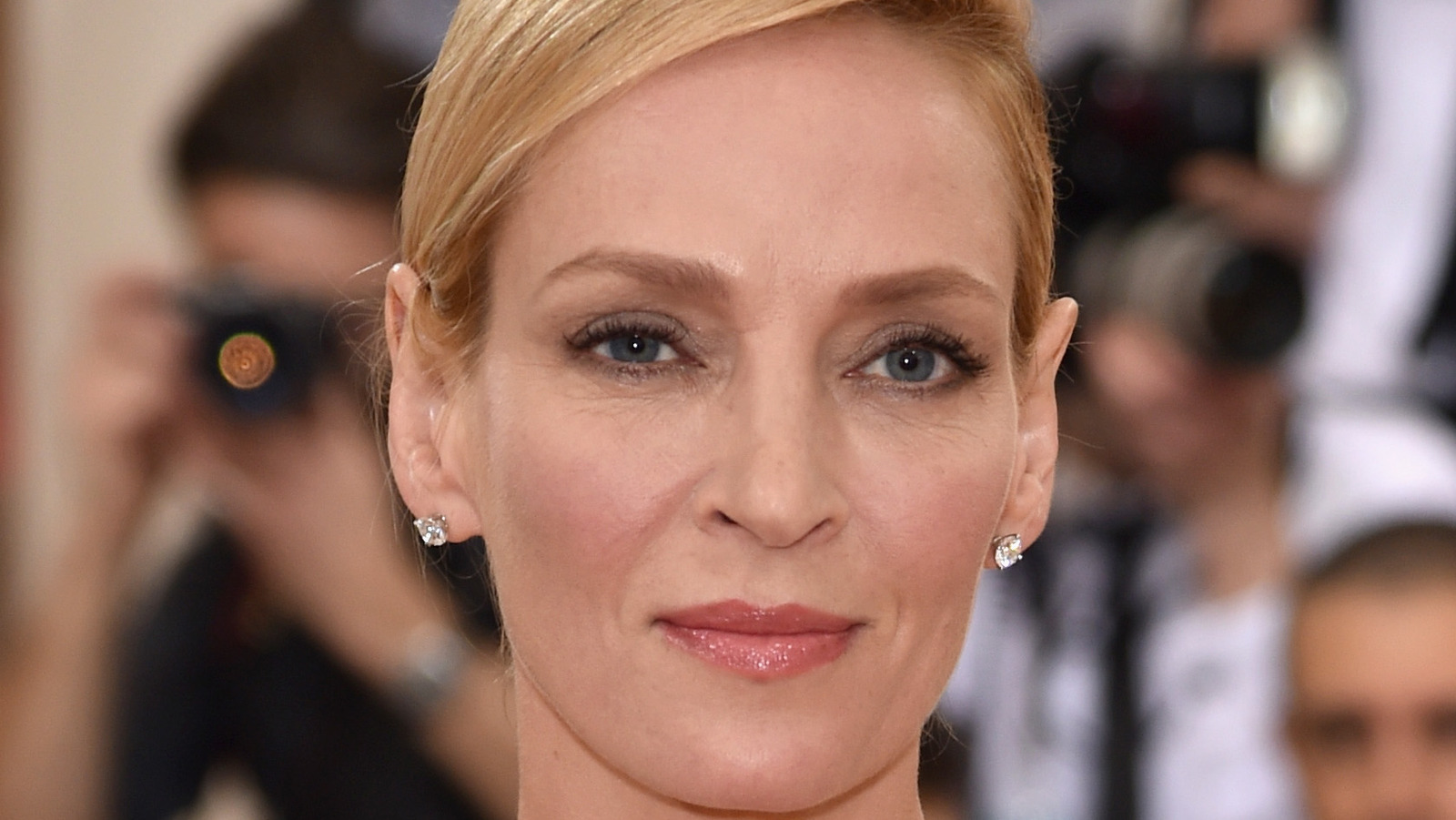 There's a reason Uma Thurman's Mia Wallace graced the "Pulp Fiction" poster. She was an icon in the making and clearly, whoever was working behind the scenes knew instantly. Mia's look was highly detailed, right down to her gold Chanel pumps (via Vogue) and red lip. Makeup artist Brittany Cale figured out exactly which products were used to achieve it, so we can all replicate Mia's look ourselves (and match our fake bloody noses accordingly). Cale revealed in a TikTok that artists on the film used Chanel Rouge Coco lipstick in the color "Destinee," which is no longer available. 
However, Urban Decay released a whole "Pulp Fiction" collection, including a red lipstick called "Mrs. Mia Wallace," which references the iconic dance sequence at Jack Rabbit Slim's (via YouTube). Annoyingly, although this killer lipstick initially became a permanent part of their product line, Urban Decay later discontinued it. Thankfully, their "Bad Blood" variety is "almost identical," according to Cale. Pick it up for $19 from Amazon. 
Although "Pulp Fiction" is considered a classic nowadays, Thurman admitted to Vanity Fair, "I wasn't sure I wanted to be in the movie." Her biggest issue was, funnily enough, doing the twist onstage with John Travolta during the dance sequence, "Because I was so awkward and embarrassed and shy." Thankfully, Mia Wallace doesn't show fear, so Thurman pulled on her red lipstick, gold pumps, and deconstructed suit and got to work. We could only swoon.