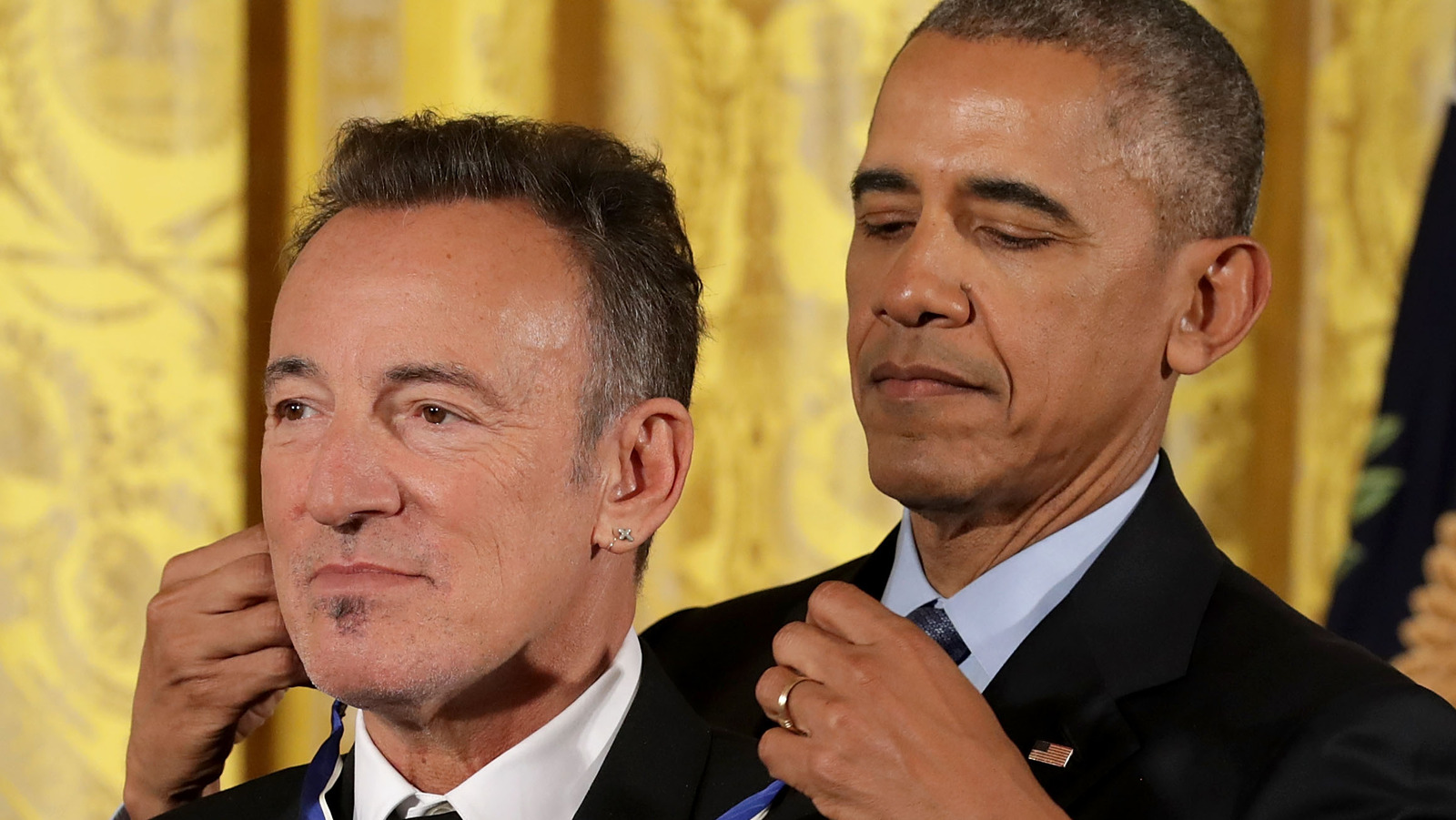 The future president and the New Jersey-born musician first met at a 2008 rally in Ohio, a state that Barack Obama went on to win in the election (via the Los Angeles Times). When Michelle Obama got to know the music icon — known to many as either just Bruce or The Boss — she had some quick advice for her husband.
"You need to spend more time with Bruce," Michelle said. Barack described his answer to CBS News as such: "I said, 'Well, why is that?' She says, 'You know, he understands all his failings and flaws as a man, and you don't seem to understand as well just exactly how messed up you are.'" The former president had a quick reply to that one with a simple, "You're right. No doubt."
From there, a friendship was born that has now spanned more than a decade and has taken the two men deep into conversation about a variety of topics, including their differences and how those differences have shaped them as Americans. Barack even awarded Springsteen with the Presidential Medal of Freedom in November 2016 (via Rolling Stone).
On why Barack chose to collaborate with Springsteen on the book, he put it simply: "We did have a bunch of long conversations together. And I thought this might be something that would be useful for folks to hear."