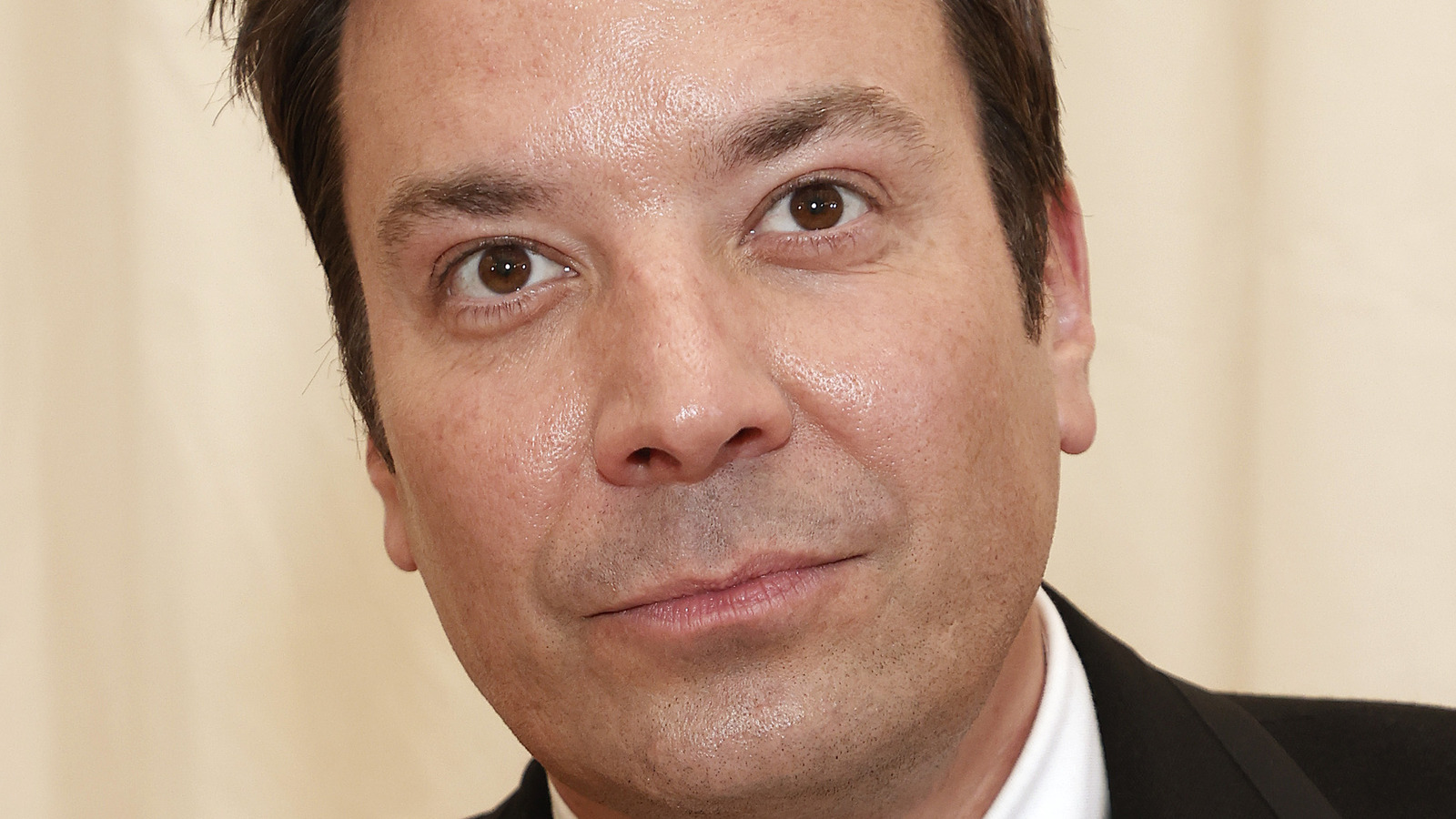 Jimmy Fallon hosted "Late Night" for five years, stepping down in 2014. Not one to break from tradition, Fallon presented the pickle on-air to his successor, Seth Meyers. "I've been stuck with it for five years — I mean, I'm so blessed to have this thing for five years," he announced (via Today). "And so now, I would like to present it to you … this is the passing, the passing of the pickle." Meyers graciously accepted the prop, though he wondered if he had room for it. 
Unlike Fallon's departure from "SNL," he wasn't looking to advance his acting career. Instead, as his fans know, he went on to sit behind an equally famous desk as the new host of "The Tonight Show." He follows in the illustrious footsteps of such late-night giants as Jack Paar, Johnny Carson, and Jay Leno. On his debut episode, Fallon reminisced about watching Carson when he was younger and added, "I just want to do the best I can and take care of the show for a while." He also hoped his father, who was in the audience, was proud of him (via Deadline).
As for Meyers, Deadline also reports that he's contracted to stay with "Late Night" through 2025, which gives him a few more years with his dilled companion. It can be safely assumed that he'll one day pass down the tradition to a new host. He'd be in quite a pickle if he didn't.