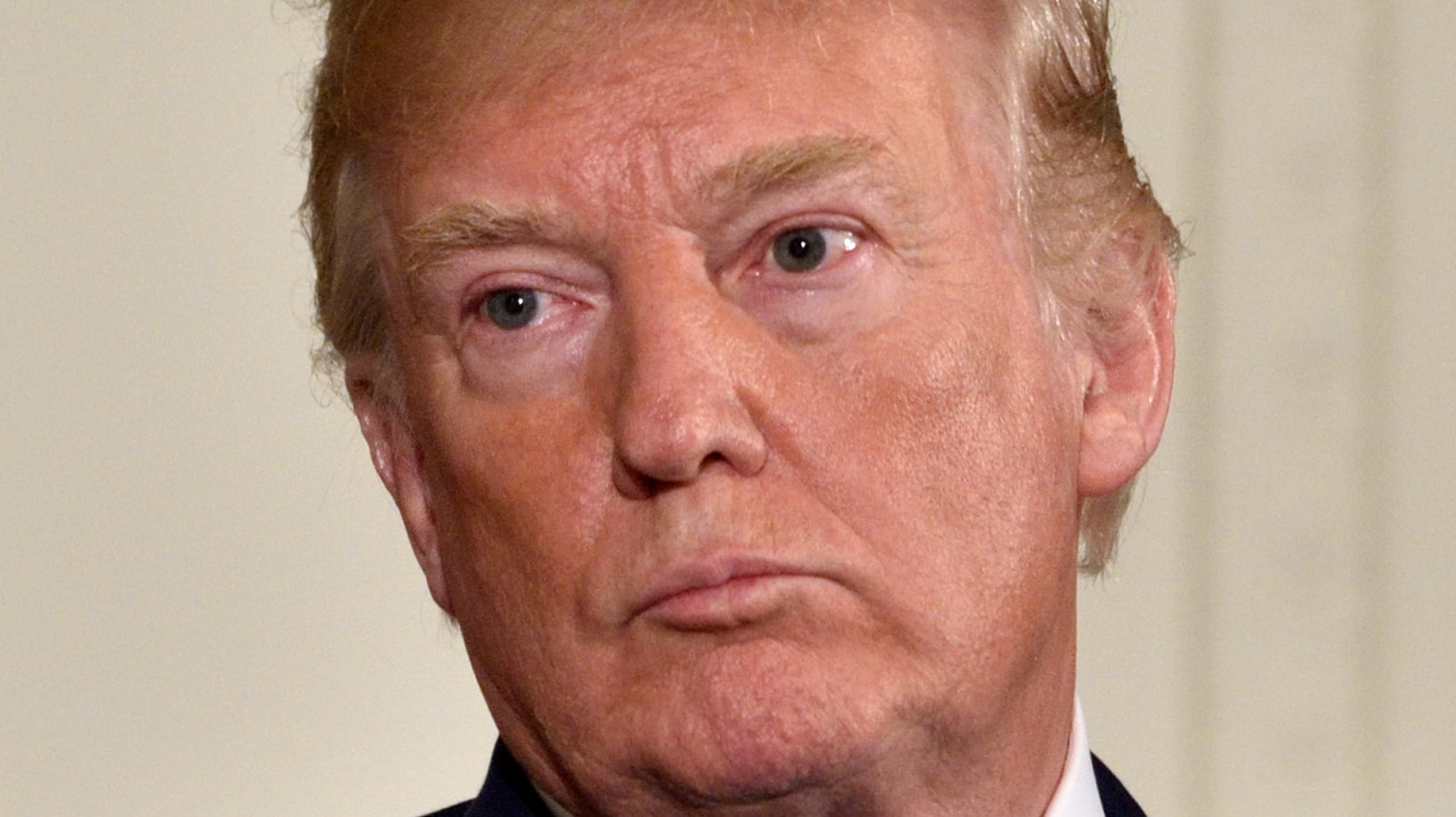 Speaking on Fox News, Donald Trump Jr. said that his father's new social media app will allow people to "assert [their] First Amendment rights." In reference to the platforms that have banned Trump, Don Jr. said, "You saw what they did to the president of the United States, we want to make sure that America has a voice" (via Newsweek). Don Jr. went on to say that TRUTH Social will "cancel cancel culture" and "push back against the tyranny of big tech." He also shared with Fox News that the beta testing was on its way soon and a "full launch" is planned for the first quarter of 2022. 
The platform isn't available to users, but some were able to make accounts through a since-deleted URL, per The Guardian. Those interested in making an account can follow a link to the TRUTH Social website and sign up through the waitlist or pre-order the app. Potential users can also view screenshots of the TRUTH Social app that have been compared to the Twitter interface. 
Since leaving the White House, Trump has been branching out into a number of new ventures, with the TRUTH Social app being one of the latest. Without the oversight of moderators for Facebook, Twitter, and Google; Trump will have free reign to express his thoughts — something he has surely missed in recent months.